Manage charity's digital assets

with ease and complete control

It is built with the most trusted platform to manage digital assets on Ethereum.
Crypto Fundraising Platform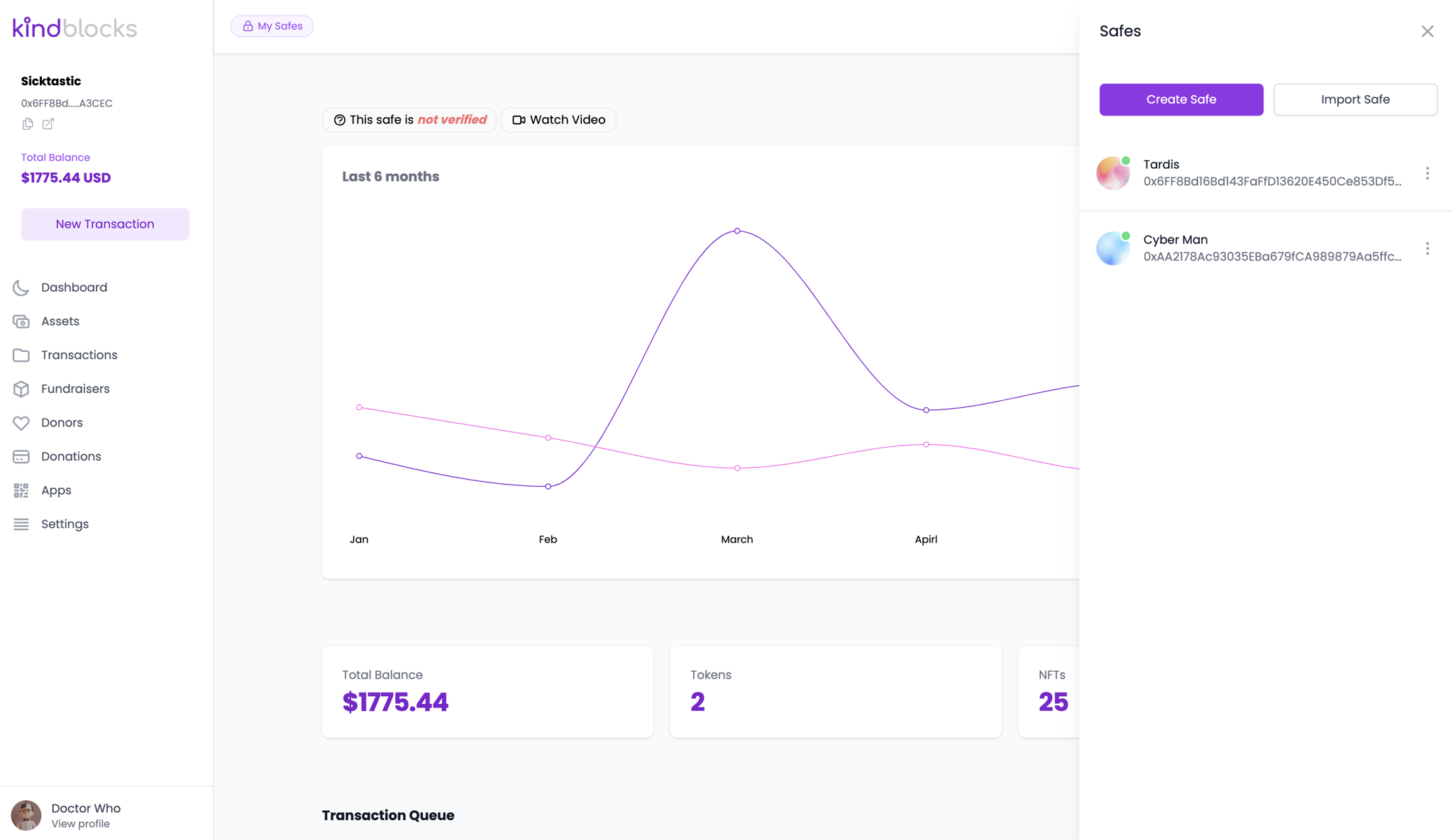 Crypto Fundraising Platform
Everything an organization will need to manage its digital assets.
* Some features that are on our roadmap.
Multisig Wallet
Multiple stakeholders to customize and manage crypto assets.
Donation Receipt
Remove intermediaries and directly provide donation receipts.
Fundraising Platform
Create P2P fundraising campaigns for organization safe (wallet).
NFT Fundraisers
Create NFT fundraising campaigns with other partners for your cause.
Impact DAO
Friends or strangers can give together as a DAO.
Off Ramp
Exchange of crypto to fiat
(bank account).
Recurring Crypto Donations
Smart contracts that enable recurring donations.
Integrations
Event driven integrations with other platforms.
Integrations
Connect with Web2 and Web3 in one place
Sync your crypto donation data with your existing donor management and accounting systems. Take advantage of Web3 apps to grow your porfolio.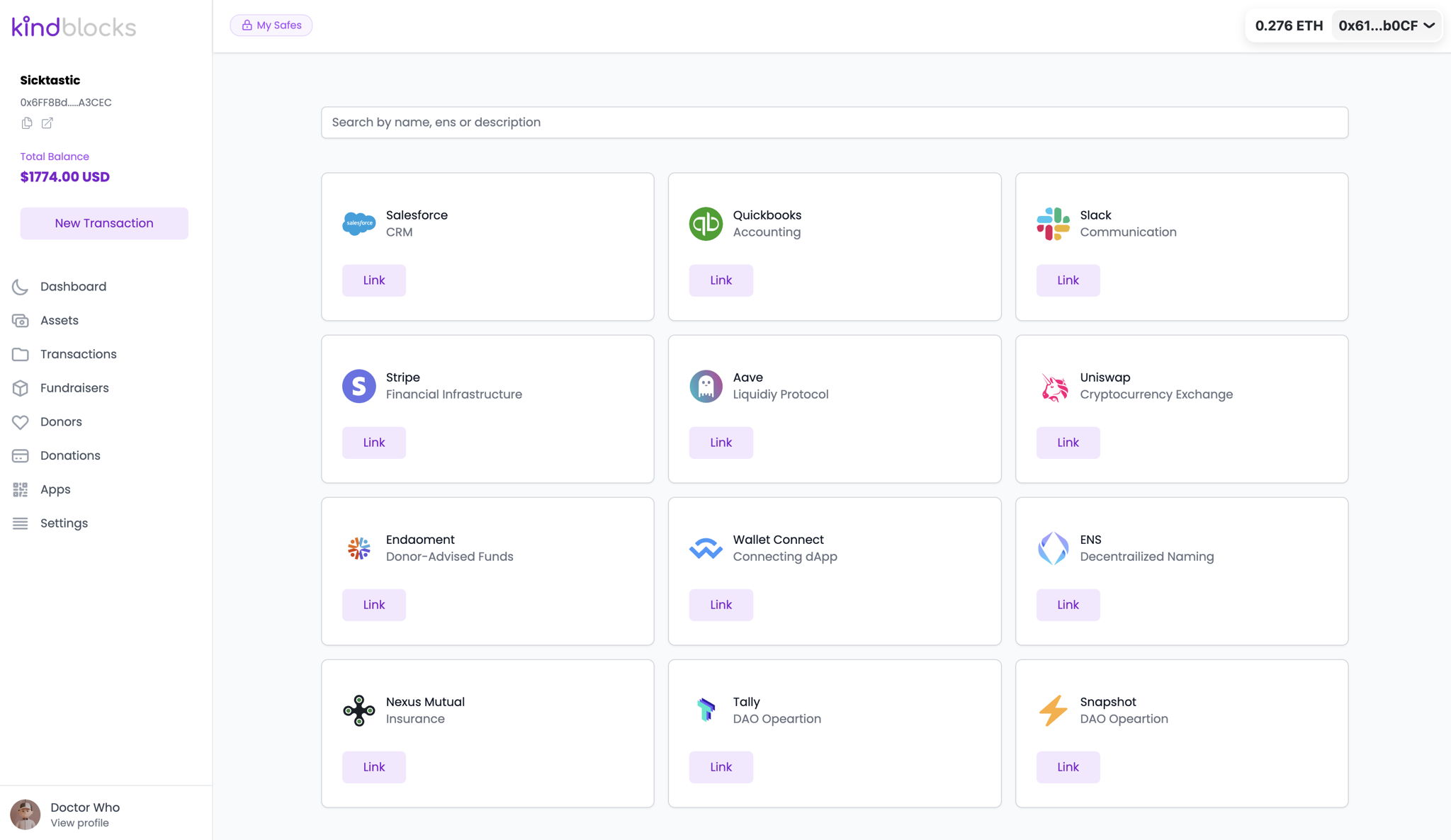 Due diligence verification
Make sure your giving is going to the right place.
"Due diligence is essential to us, especially when donors and charities are getting scammed. We make sure every multi-sig wallets and organizations are valid."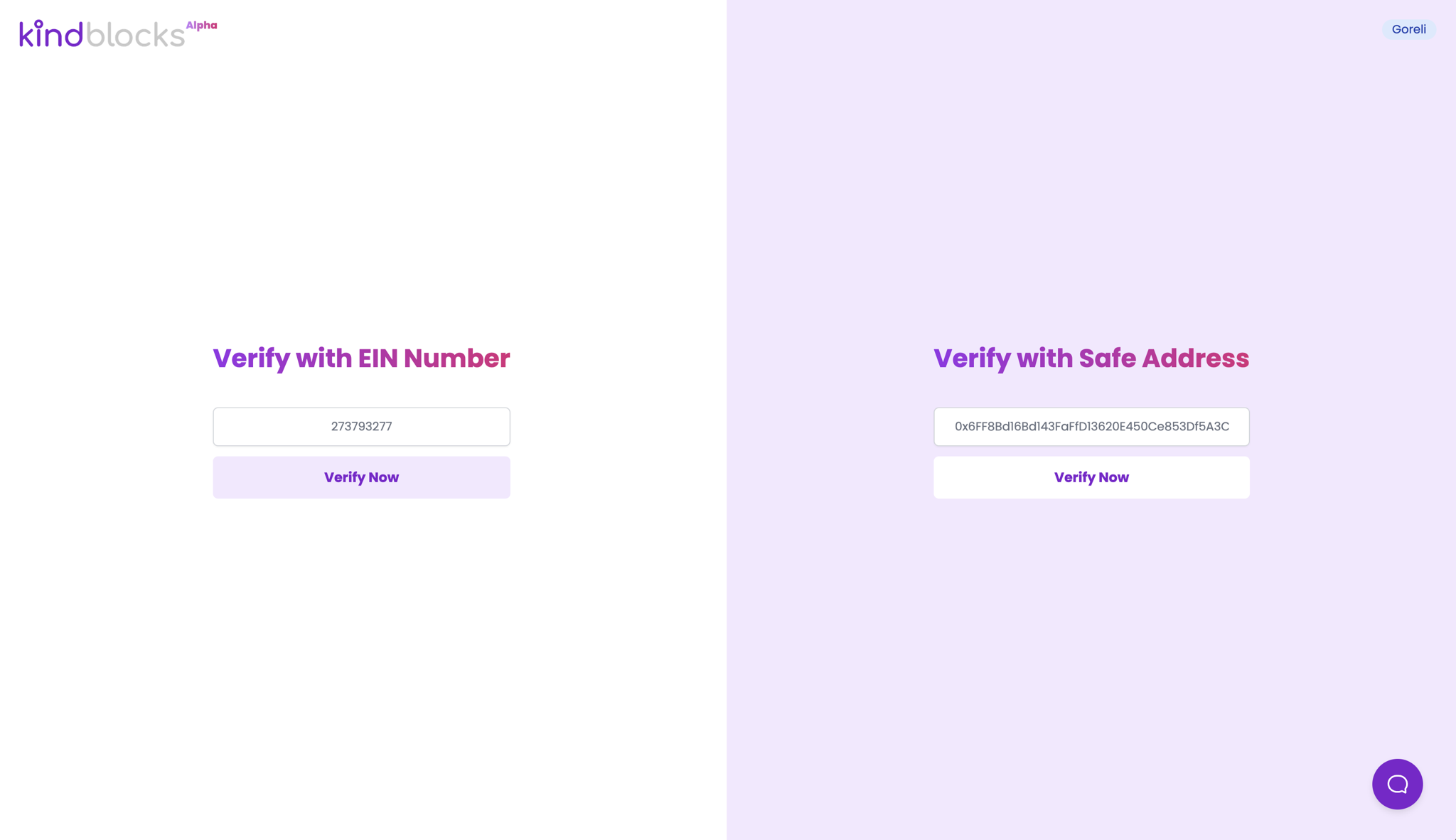 Manage NFTs and memberships
The NFT community has donated millions of dollars in crypto to charities worldwide. Kind Blocks offer security and control to all your crypto assets. NFT can be a new way to manage your memberships.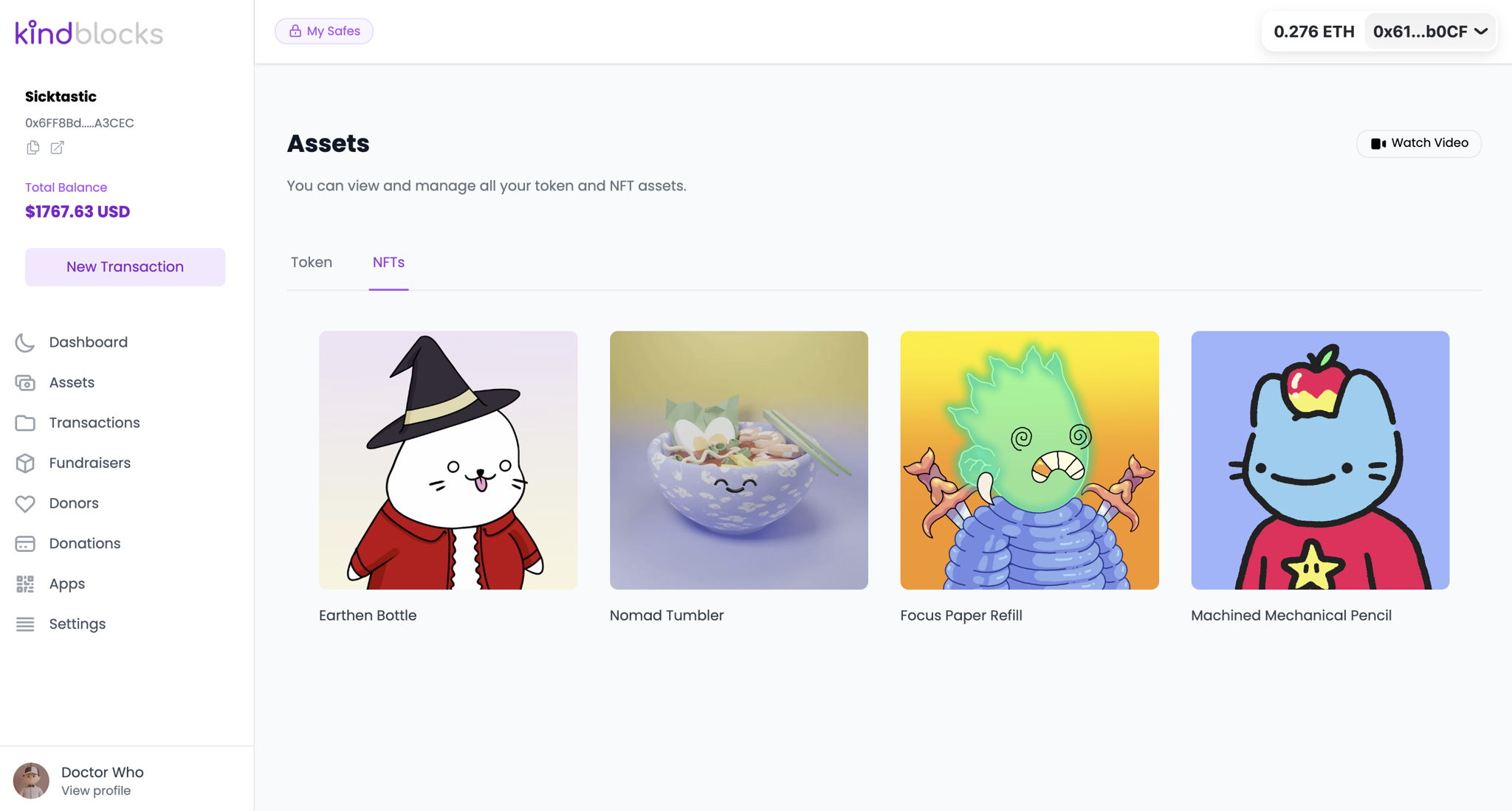 Simple no-tricks pricing
No annual contracts, no monthly fee.
Free

to use the platform

All charities, small or large, should get the best tools in the industry to do good.
What's included
Verification on the blockchain

Non-custodial multisig wallet

Donation receipt one the blockchain

P2P Fundraising Platform

NFT Fundraising tools

Off-ramp Crypto to Fiat

Recurring Crypto Donations

Web2 and Web3 App Integrations
We only grow together.
Small platform fee starts at: